Brahmi- Bacopa Monnieri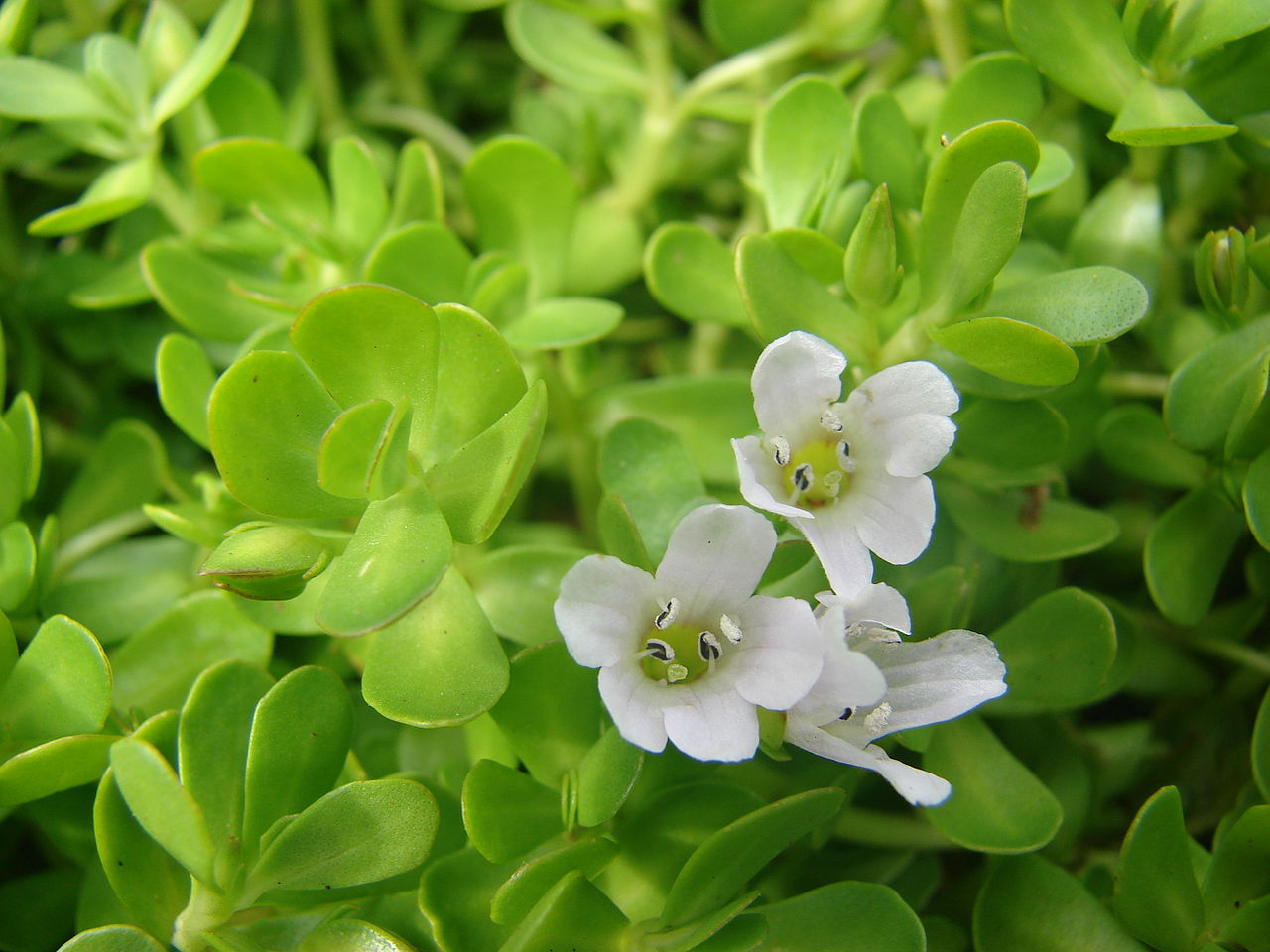 'Brahmi' is a common plant found in India known for its memory-boosting properties. The word is derived from the word 'Brahman', the Deity of Creation of the Universe or Higher Intelligence. Also known as 'Saraswata' named after Goddess Saraswati- Goddess of Learning. Its mode of action is similar to drug Mandookaparni (Centella asiatica).
Botanical name:
Bacopa monnieri
English name:
Water Hyssop
Sanskrit name:
Brahmi, Saraswata, Vayastha
Malayalam name:
Neerbrahmi/Brahmi
| | |
| --- | --- |
| Used for Psychiatric disorders like OCD, Manic Depressive Psychosis, Depression, ADHD, etc | Promotes brain development and growth. Improves cognition skills, Speech, and Limb Coordination |
| Excellent Memory booster | Excellent Nerve Tonic |
| Excellent Anti-venom | Enhances longevity and lifespan |
| Rich in Anti-oxidants; Anti-leprotic- Acts against Skin diseases | Anti-tussive (acts against cough) and relieves excessive phlegm. Hence can be used in Asthmatic patients |
| Digestive and Carminative- enhances digestive fire | Anti-inflammatory- Acts against Inflammation and Anti-pruritic- Acts against Itching of skin |
| Anti-aging and Rejuvenative | Anti-diabetic and Anti-Hypertensive |
Ascorbic acid (Vitamin C), Nicotinic acid, Brahmine, Herpestine, Alanine, Monnierin, B-sitosterol
-Causes Bradycardia (low heart rate) in some patients.
-Dizziness
-Not tolerated well in some patients with Acidity or Gastric Ulcer issues
Ayurvedic formulations containing Brahmi
-Brahmi Ghritham
-Saraswatarishtam
-Brahmi Vati
CAUTION: All of the medications described here are being used solely for educational reasons. This does not replace seeking expert medical advice. Before using any medications, please seek the advice of a licensed Ayurvedic practitioner. Please keep out of the reach of children.
Click here to know more about similar drugs, like Mandookaparni
---
---
---